Hi everybody,
We're going to be doing a run of t shirts which will look like the picture below (there may be some slight changes to the font and wording on the back). Credit goes to Jesse for the initial concept and Lewis for the design on the front. Pricing is going to be $35 plus $5 shipping if required, if you would like one of these please let us know asap, we'll need to know the size you want and the t shirt colour (black or white). We need to know by the 10th at the latest if you would like one.
Here are the club bank account, please use your username as a reference and PM Bartman (club treasurer) to let us know what the payment is for.
Account name NZ Datsun Club Incorporated
Account number 38-9009-0831864-00
The bank we use is Kiwibank.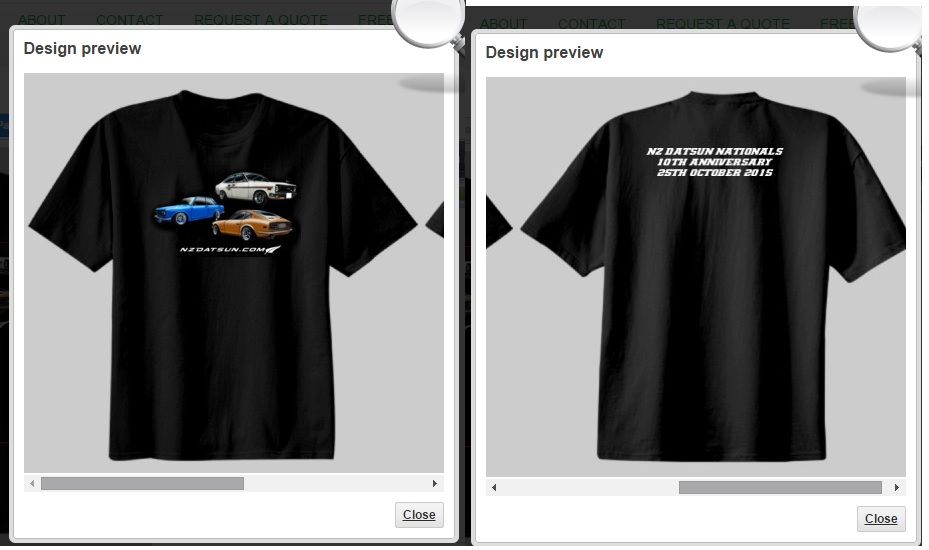 Thanks!