Err, well I caved and bought this, that's my old 2+2 in the background, the 2nd Z I had: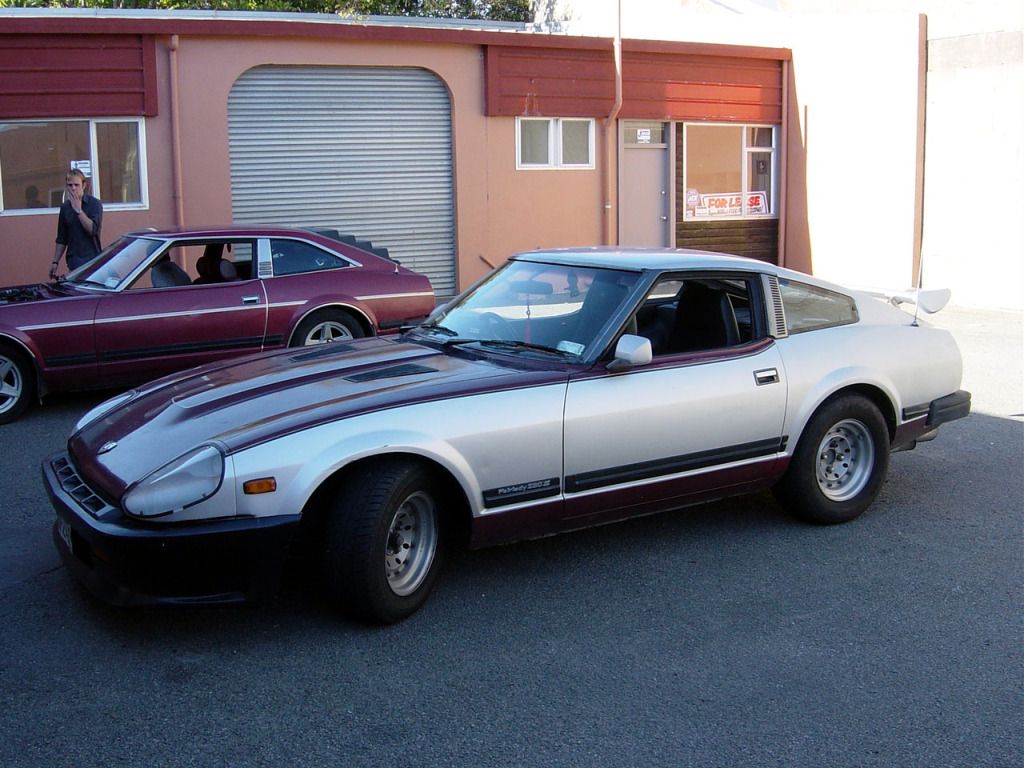 It's been pretty much stripped about 5 years ago and has sat in a mates garage ever since. It's certed for an L20ET so plans at the moment are probably going to be a 2.8L "L20ET", the 14" Pismo wheels off the DR and not much else. I'd like to do this one a bit more Japanesey than the other car.
I've been wanting to build another turbo L28 so this will be a good opportunity. I've got another front kit like the other Z that has been slightly modified that's in storage at a mates place in Auckland but I've also got what I think is a Central20 front lip so it might just end up with that. Got a spare R200 LSD as well and a couple of FS5W71C gearboxes in pieces, I kept the mount I made from when I had one behind the old 3.1L so I just need to get another bellhousing modified, or find a late LD28 box.
Some pics for inspiration: