I'll combine the new 2 seater and the 2+2 into this thread for the moment while I'm kind of working on both.
Fixed up and painted the left hand side of the engine bay as there was a little spot of rust and the previous owner had hacked off most of the air flow meter mount but not all of it so I drilled out the spot welds and pulled the rest off then welded up the holes, little bit of bog to smooth it then paint that was matched up by Spray Store. I gave him the paint code but he reckons when he mixed it up off that it was way too dark, I'm beginning to think this is actually quite a rare colour for an S130, it's "510 Sky blue metallic" from what I can figure out. It's not perfect as I kind of rushed it and my welder is pretty crap especially with gasless wire (I don't use it enough to justify getting a gas bottle) but you'll never notice one the motor is in there. Painted bits of the crossmember too as the PO also decided to wire brush bits of it back to bare metal.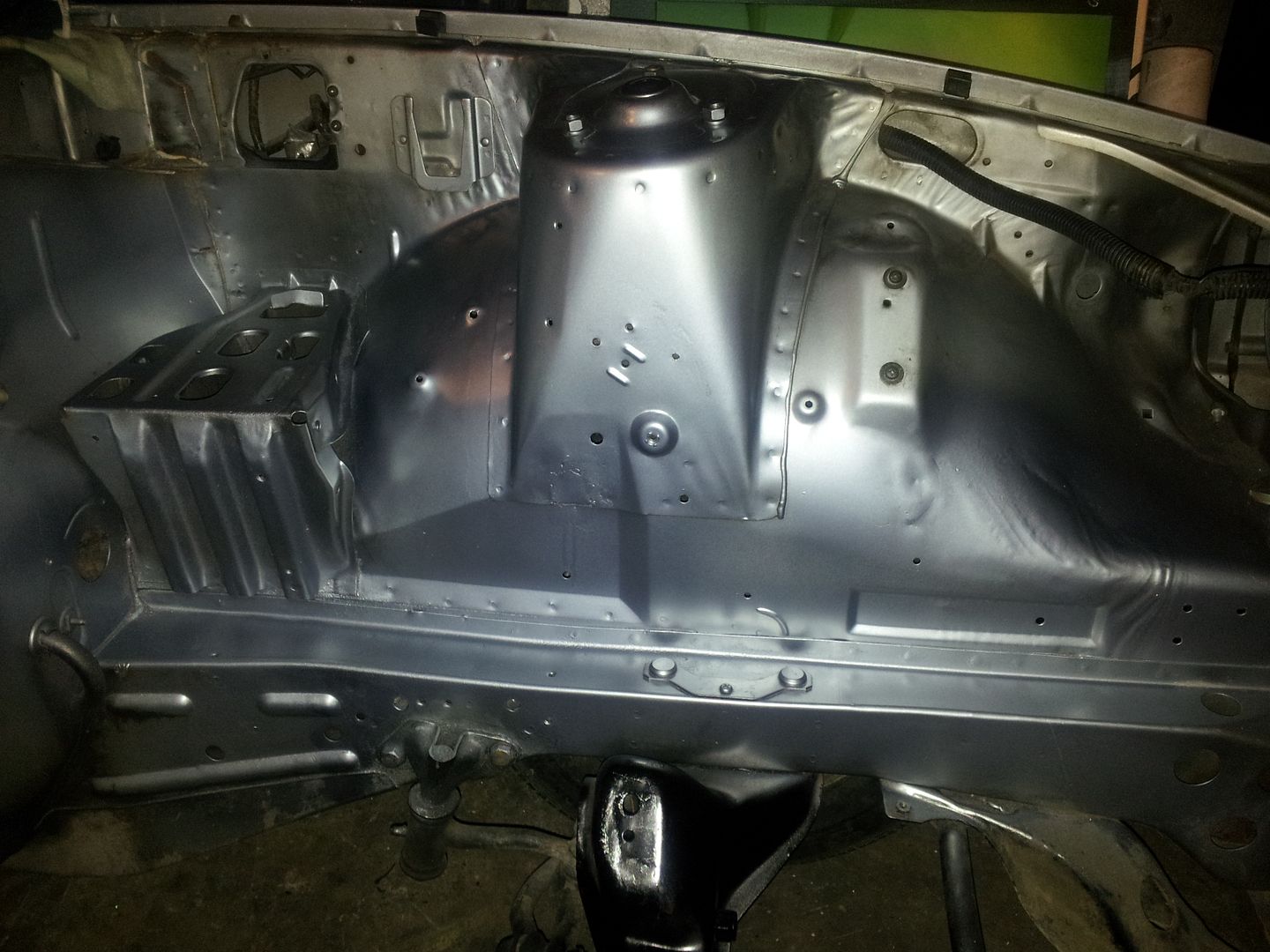 Drained the fluids and took the motor out of the 2 seater tonight, unfortunately it looks like this gearbox has a bearing issue as well as there were bits of bearing cage on the drain plug, not having much luck with boxes at the moment! Motor has the big Nissan rocker cover which I'll be keeping. Need to pull the box off tomorrow and take the bellhousing off, hopefully it's the front countershaft bearing which is an easy fix. Need to have a look at the clutch too as I'm not 100% sure what's actually in there, it'll be a 225mm clutch of some sort.